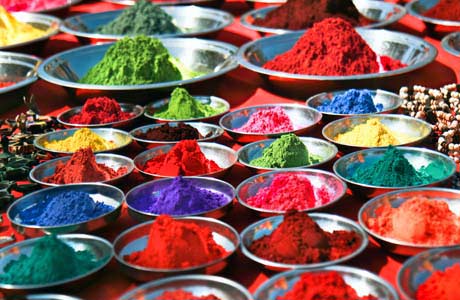 To say that the internet has transformed modern day travel would be an understatement. From the comfort and safety of our own homes, by accessing numerous websites  and social media channels we can decide where to go and how much to pay. And, having decided on a holiday destination, we can now book and pay for the travel and accommodation as well, including printing off the tickets, boarding passes and accommodation vouchers. Sites such as Trip Advisor can even tell us things that the hotel owners have forgotten to add to their own websites.
But if there is one area of travel that remains a constant irritant, its obtaining the necessary visa. So last month's decision by the India government to extend its e-visa scheme to the UK is a very welcome move and another step in the right direction. Around 800,000 British visit the country each year, all of whom would, until last month, have gone through a massively laborious procedure. This included booking an appointment at an application centre and/or providing documents in the post and then waiting up to two weeks to receive the visa through the post.
Now, applicants will be able to submit and track their application online and the E-visas will typically be issued via email within four days. Not only does the new e-visa scheme transform the procedure of getting a visa, it has transformed the cost too, as the price has tumbled from £89.44 to £39.
India can only benefit from this new development as it makes this wonderful country more accessible  and affordable. (Although be warned. A recent survey suggested that as many as 18 per cent of Britons have experienced difficulties in India over the last five years, yet nearly a third (29 per cent) of those people did not take out travel insurance for their trip to the sub-continent).
If India has woken up to the fact that making it easier and cheaper to obtain a visa will encourage visitation, pity the poor Jordanian Tourist Board, whose government recently doubled the price of a tourist visa, – at just twenty fours notice!
Admittedly at 40 Jordanian dinars (around £36), this doesn't make it the highest visa price in the world. That honour goes to the Bhutan Authorities, which charges around $200 per night per traveller. Their situation is a special one though, as they want to protect their fragile  environment. But the same cannot be true of Bahrain, surely, which charges $220 to enter the country?
Anyone lucky enough to have a British passport should count their blessings for a number of reasons. Not the least because, according to Henley & Partners, a consultancy, we can visit at least 166 countries around the world without any visa at all.
So three cheers for the Indian government. You're joining a growing band of countries which recognise that if you make it easy for the traveller, they'll come to your country.