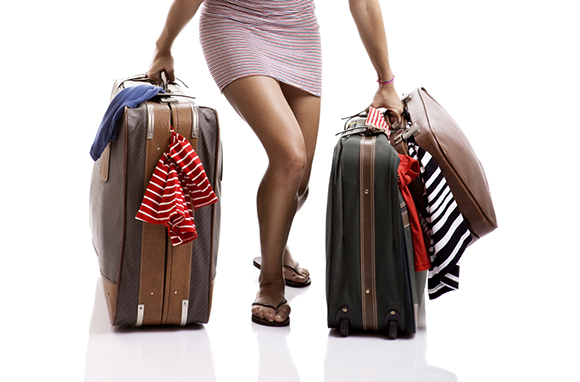 Etihad's recent change in its baggage allowance policy (on some routes, their first class passengers now get a whopping 50kg allowance) reflects a growing trend to amongst all airlines to use their baggage policy as part of their sales and marketing efforts.  Who'd have thought it?
Etihad's announcement, made earlier this month, was accompanied by a quote attributed to their chief commercial officer who said, "We are moving to a fair and transparent baggage concept."  Most routes will now operate on a piece concept basis, he said,  which means that customers are entitled to one, two, or three bags, depending on their Fare Choice, route, and Etihad Guest membership status.
As 'fairness and transparency' have been in relatively short supply in the airline industry, especially when it comes to the question of baggage, then Etihad is to be commended. Its customer satisfaction research has probably highlighted how important this issue is to  passengers and how strongly they feel about it.
The budget airlines, in particular, have come in for a lot of stick regarding their measly allowances and their draconian penalties should you exceed them. And rightly so. Horror stories regularly appear in both the print media and social media of families being stung, more often than not at the airport, for fairly hefty extra charges as a result of their bringing one too many souvenirs home.
Its easy to see why these airlines impose these charges when you consider the revenues they generate for them. According to a new report published earlier this  week (16th September) baggage fees and other extra charges made airlines £21BILLION last year, with 'ancillary charges' making up 28.5% of budget airline Jet2's revenue for 2014 and 24.6% of Ryanair's. US carrier United Airlines made $5.86billion, approximately £3.8billion in total from extra charges. 
Admittedly, these ancillary charges are not just made up of baggage fees, as this includes charges for extra leg room allowance, special meals, inflight entertainment and so forth. But it does give an indication as to why airlines won't give them up without a fight, despite Etihad's apparent generosity. 
And of, course, the airlines are aware that many of us, when packing to go on holiday, lose our ability to weigh things accurately. How many of us have stood in queues at airports watching with amusement (or more likely frustration) whilst the passengers in front argue with the check-in staff that there is no way their – obviously over-stuffed – bags weigh more than 22kg?
Carry on baggage is clearly important to us, which is why we are prepared to pay extra or choose to fly with airlines that offer more generous allowances. But is it worth risking our lives over? British Airways passengers who were pictured grasping their hand luggage as they evacuated an enflamed plane in Las Vegas earlier this month caused a twitter storm as people took to the social media site to express outrage as they saw passengers emerging from the plane holding purses, flip-flop sandals, rolling bags and shoulder bags. 
The question of baggage is clearly going to continue to weigh us all down for some time to come.