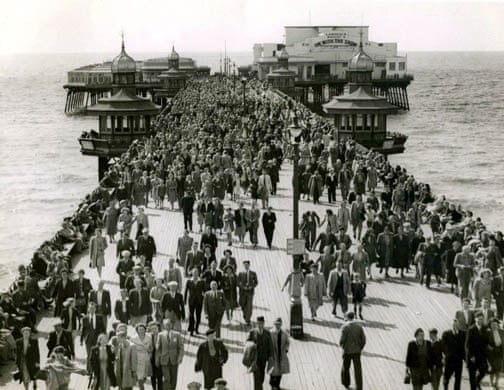 In the 1940s, over five million British holidaymakers used to pack on to the Victorian piers dotted around our coastline; an essential part of their – then – annual holiday. And not  just the piers. They'd squeeze into the theatres, restaurants and pubs that served them. During that time some resorts  were at their zenith, in Blackpool's case attracting a record 17 million visitors a year.
The advent of cheap flights during the 1960s sounded the death knell for these resorts and their slow, sad decline has been well documented, as has been the social effects that has accompanied that decline, including hosting increasingly transient populations and developing economic blackspots, as well as, on a more parochial level, the sight of former grand hotels being converted into social housing.
But could these Victorian relics be staging a comeback? A recent report entitled 'From ebb to flow: How entrepreneurs can turn the tide for Britain's seaside towns' has just been published by the think-tank, Centre for Entrepreneurship, which suggests that entrepreneurs could arrest this decline. The report documents five entrepreneurs who between them, are transforming the fortunes of towns such as Hastings, Scarborough, Bournemouth, Littlehampton and Portrush.
Perhaps the most imaginative scheme is that proposed by two brothers – Marc and Rich Moore –  who are converting a former Art Deco underground swimming pool in Hastings into a skate park. But not just any skate park. Their plan envisages that it will be the 'world's largest subterranean skate park', capable of holding 600 spectators with up to 3,000 more watching the action from the pier. Importantly, the scheme should create 30 jobs.
Unlike Hasting council – which secured £1 million in European and government funding to back the scheme – not all seaside local councils will have chutzpah needed to get such an imaginative idea off the ground and into commercial reality. But perhaps they should. Today's aspirational British holidaymakers may prefer  Phuket to Prestatyn and Sharm el-sheikh to Skegness, but what better place to skate board than Hastings?