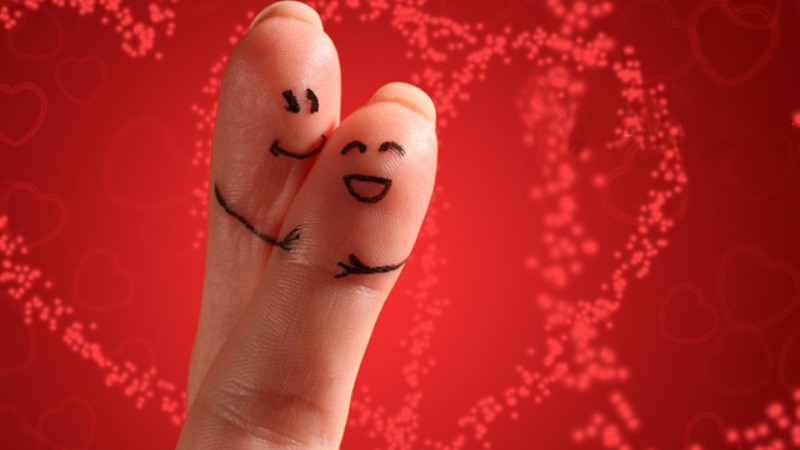 So that's it for another year. St Valentine's Day. Three words that can strike terror into some people's hearts and make others flutter. Four days later, the florists, restaurants and card sellers are counting their profits and some lucky recipients are now counting their cards (or even the number of carats if they were truly lucky). For many of us, we'll now be wondering, how did we fall for it, again? How did we get swept up in the madness where we spent more than we wanted to? And probably at the very last minute too.
If we're looking to blame anyone we should probably blame one of Geoffrey Chaucer's friends. Apparently and according to Wikipedia, it was about then that the concept of 'courtly love' began to flourish. Four centuries later, in the 18th Century, it evolved into an occasion in which lovers expressed their love for each other by presenting flowers, offering confectionery, and sending greeting cards (known as "valentines"). By the 19th century, those handwritten valentines had given way to mass-produced greeting cards. Thanks for that, Mr Hallmark.
With each passing year, the level of hyperbole seems to go up a notch, as do most people's expectations. According to a survey carried out by website, sunshine.co.uk, 33 per cent of the people in the survey said they fancied a weekend break in the UK, while fifty-one per cent of people confirmed that they wanted a weekend break abroad. That bunch of flowers or the ready meal for two from Marks and Spencers – clearly –  may no longer cut it.
And as two examples of St Valentines' Day hyperbole, we think these are right up there.
For just €9,000 you could have treated your loved one to the ultimate "bubble bath experience," in which a butler employed at the Italian luxury hotel Palazzo Victoria in Verona (where else?) would have filled your bath with your choice of Prosecco, Spumante or Champagne. (Don't worry, they would have thrown in a bottle to drink as well).
Or for €6,900 per couple you could have chartered a helicopter flight around Mount Everest. The flight included stopping at one of the world's highest lodges for breakfast. There's no indication as to whether it was a clear day or not this year but at that price, we're hoping it was.