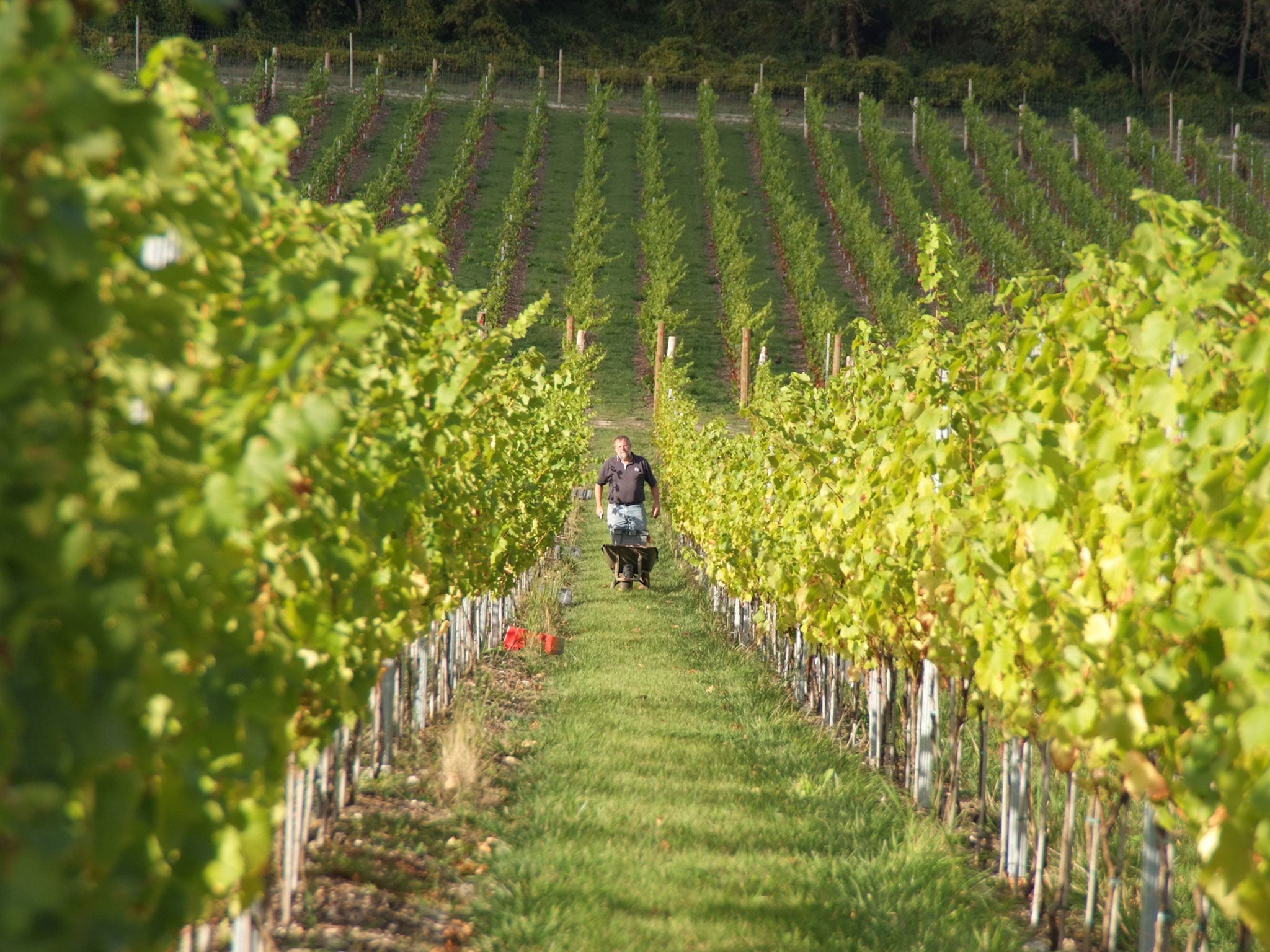 Choosing where to go for your next wine tour holiday? How about Margate? Yes, you did read that right. Researchers have just predicted that global warming could turn large areas of the UK into wine-producing centres of excellence.
The researchers carried out the study on behalf of Laithwaites , the upmarket wine merchants. They found that if temperatures rose by the expected 2.2C by the year 2100 (so admittedly, not next year), then the UK would be an ideal place for growing grapes.
These new vineyards would not just be restricted to the South East, as most would predict. Areas as far north as Edinburgh could be used. In fact, the researchers think that, because of the dramatic differences in our regions, including climate, soil and rain fall,  then different areas could be given over to growing different types of grape varieties.
They thought the Thames Estuary area, bounded by Romford, Southend in the East and Slough in the West, could be ideal for growing the Malbec grape; originally from Argentina and known to be notoriously difficult to cultivate.
The research team labelled the 'Severn Pocket' as being perfect for Merlot. Covering a large part of the South West, including Avon and Somerset, could we see cider apple growers there grubbing up their orchards and replanting them with vineyards?
They saw the Black Country becoming a wine country as the Midlands and Central England were ideal, apparently, for growing a number of different varieties, including Chardonnay, Riesling, Pinot Noir and Sauvignon Blanc.
And finally, the North East of England, including Newcastle and all the way up to Edinburgh, was predicted as being a good place for growing Pinot Grigio.
Not surprisingly, French wine growers have reacted to the news with a degree of sang-froid, but more likely disbelief. Although they shouldn't be too complacent. In blind tasting sessions, French growers have been flummoxed to be told that several award-winning sparkling wines have come from the South East of England.
The Queen is already a fan of British bubbly and has served English wines at official state banquets including to both the Chinese Premier Xi Jinping and  President Barack Obama. (Although not at the same time). Both wines came from Ridgeview, a wine estate located in West Sussex.
And it may not just be the French growers who will start to get nervous. Tours of wine-growing regions organised for wine-loving Brits is big business, not  just in France but further afield to South Africa, Argentina and Chile too.
Could we see the UK's regional tourist bodies rapidly rewriting their brochures to include tours of local vineyards? Will local attractions such as castles, gardens and steam railways also start to get concerned? Not just yet we feel.